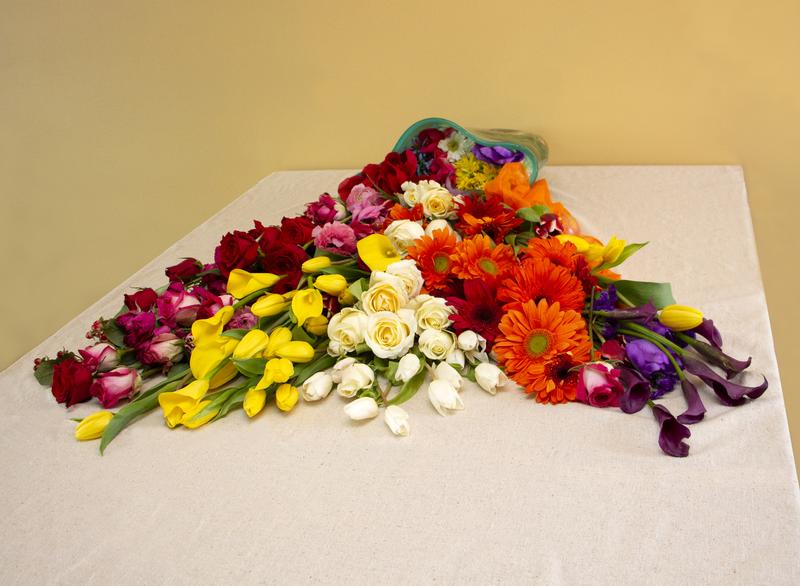 Jolene Rydeen, Jo Rydeen Design,
2021
Phenomenon Peel of Bells Cross
1 year Art in Bloom participant
Floral Products Used: rose, calla lily, tulip, gerbera daisy
My life is so much about color. This bouquet is a celebration of the color I needed to work with after this past year. I hope I did justice to the tapestry by Paul Jenkins.
Floral Arrangement Inspired by...
Phenomenon Peel of Bells Cross,
1972
Designer: Paul Jenkins; Gloria F. Ross; Weaver: Aubusson Tapestry Workshop
Wool, cotton; tapestry
Gift of the Estate of Gloria F. Ross 99.99.3
Not on View
View full artwork info →