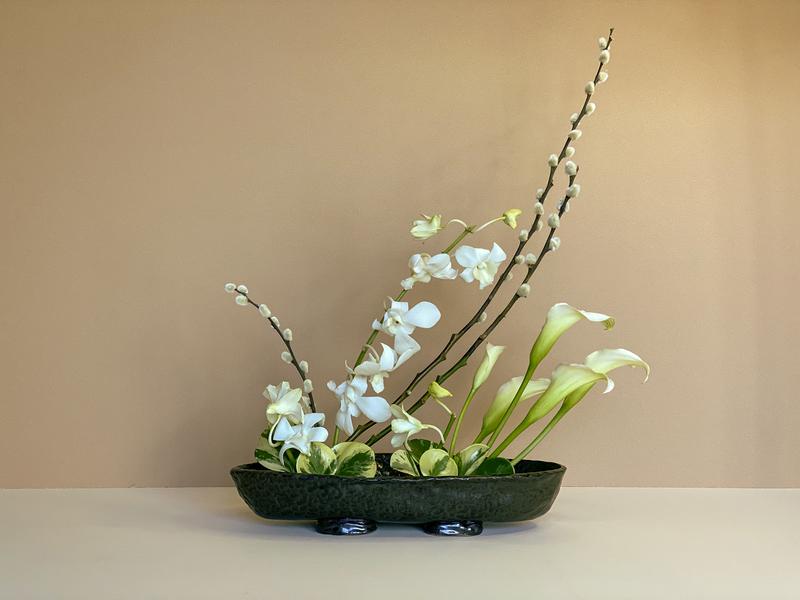 Noni Threinen,
2021
Pleasure Boat
2 year Art in Bloom participant
Floral Products Used: calla lily, dendrobrium orchid, pussy willow, variegated leaves
I was inspired by the elegant balance of intricately carved jadite and rosewood. Above and below the water, calla lilies and pussy willow branches create a dynamic boat shape, while orchids and variegated leaves represent birds and waves.
Floral Arrangement Inspired by...
Pleasure Boat,
18th century
China
White jadeite
The John R. Van Derlip Fund and Gift of the Thomas Barlow Walker Foundation 92.103.10a-f
On View in Gallery 210
View full artwork info →