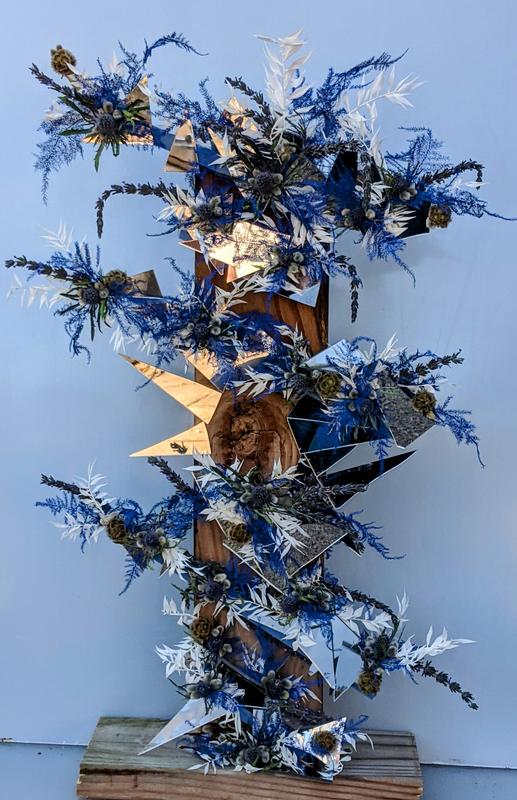 Michelle Aldentaler,
2021
Ivan Albright, Through a Glass Darkly
8 year Art in Bloom participant
Floral Products Used: thistle, scabiosa pods, lavender, plumosus, bleached ruscus, pussy willow
I was drawn to the uniqueness of how the artist interpreted Ivan Albright, much like how we interpret art through flowers. The materials he used inspired me to create a piece of art to reflect the flowers through mirrored images.
Floral Arrangement Inspired by...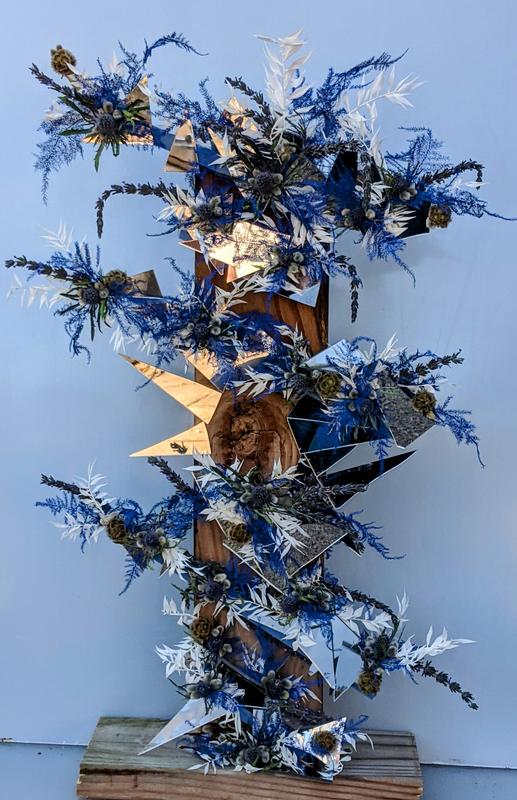 Ivan Albright, Through a Glass Darkly,
1958
Aaron Bohrod
Oil on Masonite
Gift of funds from the Benjamin V. and Jane M. Siegel Fund 2017.53
On View in Gallery 322
View full artwork info →