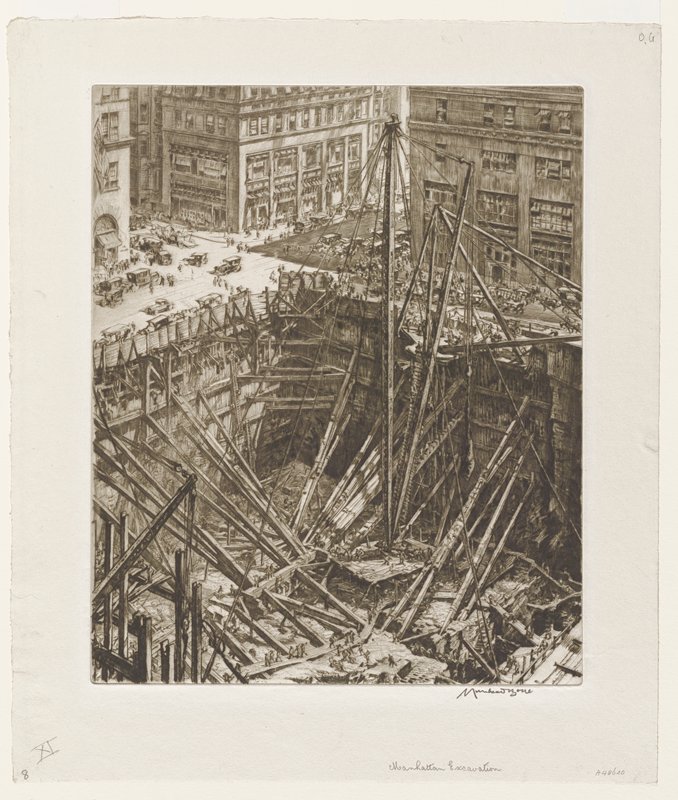 Manhattan Excavation,
1923-1928
Muirhead Bone
Drypoint
The Richard Lewis Hillstrom Fund 2004.19
Not on View
In this intriguing bird's-eye view, Muirhead Bone presents a meticulously detailed construction site in Midtown Manhattan. With great observational precision, he depicts workers building the Roosevelt Hotel at 45th Street and Madison Avenue, one of the many massive construction projects underway during the economic boom of the 1920s. Using the engraving technique of drypoint, Bone contrasts the immense size and dramatic complexity of the excavation pit with the tiny figures of the workers. He spent five years completing this print, which went through 19 states (versions) before it was finally issued as an edition.
Image: In Copyright. The Richard Lewis Hillstrom Fund